Greater Swiss Mountain Dog Puppies
Planning Several Litters in 2015
Where should I visit next?


News:
Will give you the most resent puppy news.

Puppy Application
: Will allow you to fill out and send us your application. It is required in order to adopt a Wildest Dream Swissie.

Puppy Deposit
: Answers the question; What is a puppy deposit?

Puppy Picture Forum
: Pictures of Swissie puppies.

Selecting a Puppy
: Will help you determine if a Swissie is for you.

About Us
: Will give you information about who we are.

Breeding Program
: Will tell you about the type of dog we are looking to produce.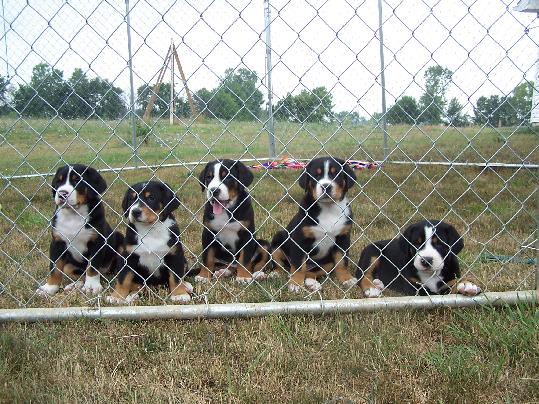 Hey, we want out!